Make 2018 Your Year to Achieve MORE By Saying YES TO LESS
HOW TO CLAIM YOUR BONUS MASTERCLASS
1
Purchase the book using the link above from Amazon.
2
Copy your receipt # and head back to this page.
3
Submit the form below to get your Masterclass to help you quickly roll this out this philosophy into your life this year.
We hate spam too. Your email is safe with us.
ABOUT THE BOOK
How saying YES to LESS will reduce your stress while increasing your business productivity, energy, performance, & health without any time management hacks or packing more things into your day.

How to use four principles to streamline your task list & decision-making so that you get great results at work and at home with less effort.

The secret skills needed to finally find more time to rest, relax, vacation, & have fun completely guilt-free without feeling like you're letting anyone down personally or professionally.

Purchase the book, &
get FREE admission to my
Achieve MORE JUMPSTART 
online Masterclass!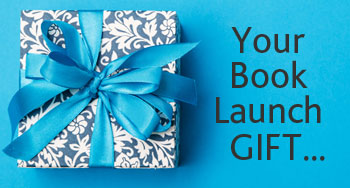 Achieve MORE JUMPSTART is a 1-hour online Masterclass valued at $99, and it's completely FREE when you purchase the book this week. Jump start your ability to easily achieve more by doing less.
WHAT YOU'LL GET IN THE MASTERCLASS:

Create a customized plan for how to streamline your commitments and task list so that you stay focused on your highest priorities and get better results by doing less.


Discover how to add more fun, rest, and relaxation in your life in 2018 without feeling like you're shortchanging your family or work.

Step-by-step guidance on how to stop overworking and overcommitting so that you avoid getting spread so thin in the upcoming year.
MORE ABOUT YOUR FREE GIFT

Are you tired of cycling between feeling drained and just keeping your head above water?

   Is this the year you figure out how to have more life and take more time off without worry or stress that everything will fall apart while you're gone?

      Are you sick of saying YES to everyone else and not YOU?

     What if this year could be easier and more relaxing?

 And what if you could get awesome results at work by doing the things you actually WANT to do like spending quality time with your family, resting, and having fun…
GET YOUR LIFE ON TRACK TO
BETTER RESULTS & MORE REST, FUN, AND HAPPINESS WITH
THIS BONUS MASTERCLASS!